QEA Tech, a Markham-based AI software start-up in the clean tech, and property tech sectors has raised seed funding of $2.2M. The funding round was led by Clean Energy Venture Group (CEVG) and was supported by Avesta Fund, E8 Ventures, Upward Labs, and the Ontario Centre of Innovation (OCI). 
The capital raised by QEA Tech will be used towards driving growth in North America and beyond. 
Started in 2019, QEA Tech identifies issues throughout the building envelope, quantifies their energy loss and GHG emissions, and provides the ROI of retrofits. In the last 3 years, QEA Tech has delivered over 500 projects in North America. 
"Our technology provides unparalleled insights on the building envelope to property managers and building managers. These insights enable managers to make data-driven decisions on capital-intensive projects such as deep energy retrofits, the commissioning of new buildings, and measurement and verification. The support of CEVG, Avesta Fund, E8 Ventures, Upward Labs, and OCI will give us more momentum to help grow our customer base and deliver more value to our clients." 
– Peyvand Melati, CEO, QEA Tech 
"Clean Energy Venture Group believes that tackling GHG emissions from the built environment is core to the climate fight. We are committed to helping QEA Tech expand its market and enable building owners and operators to identify and take action to plug their energy leaks from their building envelopes.  We look forward to working with the management team on strategy, finance and market opportunities as they grow beyond their home base of Canada."  
– John Harper, Executive Managing Director of CEVG 

QEA Tech is an industry expert in building envelope audits through its proprietary software. QEA Tech supports commercial, residential, and industrial building managers in running sustainable and efficient operations and maximizing their buildings' life expectancy. Using drones equipped with infrared cameras, QEA Tech captures thousands of data points on a given building. QEA Tech then processes the data points using its proprietary software to pinpoint issues and quantify the energy losses from the building envelope and provide data-driven recommendations. Building managers are able to zero in on specific faults in their building envelope and make data-driven retrofit decisions and capital plans based on ROI projections.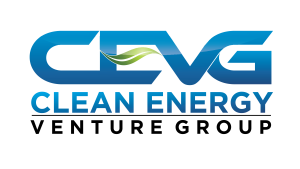 Clean Energy Venture Group is an angel investment group investing in early-stage climatetech startups. Founded in 2004, CEVG partners include senior operating executives, successful founders, former federal regulators, and energy and environmental industry experts. With over sixty investments, CEVG offers deep industry experience, a wide network, and a long track record of successfully finding, mentoring and scaling early-stage companies.

Avesta Fund is a seed-stage venture capital firm focused on the defining challenges of our generation – climate change and inequality – while prioritizing diverse entrepreneurs. Solving humanity's biggest problems can provide superior financial returns. Tech-enabled companies can have a significant impact at scale but Tech companies and impact investors largely live in different worlds. Avesta can bridge these worlds to harness the tech world toward positive impact.

E8 is a member organization of private, accredited angel investors. Their sole focus is on early-stage cleantech companies whose innovations will increase the sustainability and health of our planet. "We meld our pursuit of profitable investments with our pursuit of a higher purpose – accelerating the transition to a cleaner future and a better world. Our members, whether seasoned investors or new angels with a desire to learn, gain access to quality deal flow and the tools for successful investing. Cooperative due diligence, a powerful business network, and relevant, timely education allow members to make individual investment decisions, and to build a unique and diverse portfolio that matches their interests and goals."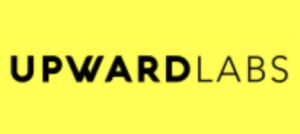 Upward Labs is a Startup Lab and Venture Fund that developed the ideal ecosystem to fast-track startups. In the last four years, they have developed a program where startups and early-stage companies receive the insight and feedback necessary to position their company competitively in the market while exploring pathways to commercialization with large, respected enterprises. Since its inception in 2018, Upward Labs has grown to 33 portfolio companies, 50+ enterprise partners, 60+ successful pilots, numerous commercialization, and over $100 million in capital raised by its portfolio companies. Upward Labs has worked hand in hand with leading Fortune 500 organizations.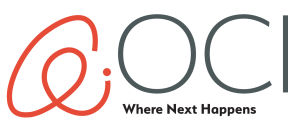 The Ontario Centre of Innovation (OCI) maximizes the commercial impact of research developed in Ontario's colleges, universities, and research hospitals, and accelerates the commercialization of Made-in-Ontario technologies. A pan-provincial collaboration platform, with a broad and deep network across industry, academia, and government, OCI initiates unparalleled partnership opportunities, develops and manages successful industry-academic collaborations, supports high-potential SMEs in commercializing ground-breaking research, and provides hands-on training and skills development opportunities for the next generation of highly-skilled talent.